28pages on
this wiki
Home
San Diego Comic-Con

Wikia is the superfan's source for Comic-Con 2014! We'll have Comic-Con news and updates about your favorite movies, TV shows, and comics on our Comic-Con Wikia throughout the show. And this year, we're inviting attendees to complete in a fun scavenger hunt on Twitter or Instagram using the hashtag #WikiaFanArmy, and then you pass the card to another person. Once completed, you'll receive a list of remaining missions from @Wikia. Yes, there are prizes!
Wikia Qwizards: Transformers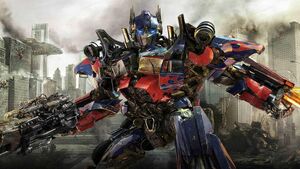 Wikia Qwizards is back with the Transformers edition! Watch three contestants from Wikia's community of superfans do battle! Answer the audience questions correctly, and you could win.
Vote Now!
Which of these upcoming superhero shows are you most anticipating?
"Must Watch" Videos